Where do email subscribers fall on your list of priorities?
We've recently pushed email toward the top of our most valued sources, and it doesn't seem like we're alone in that. While social media might be the hot place to push your marketing efforts, there are many who choose to rely instead on building a valuable email list. And they couldn't be happier.
The simple formula for growing a massive email list
In analysing the websites and techniques of some of these awesome email list builders, a certain formula started to emerge. If I could boil down the process of building a massive email list to just the most basic parts, I think it would look like this:
Amazing blog content + crystal clear calls-to-action = massive email list
Can it really be that simple? I think so.
Basically, everything begins with content. People will find your site because of your amazing content. They will keep coming back for amazing content. Your amazing content will be the foundation of what you email to them, which will be the reason they stay subscribed (or not.) It all starts with amazing content.
Once you have the amazing content, the next step is to ask for emails. People who adore your content will be primed to receive that content as often as you can create it, delivered straight to their inbox. It's up to you to make sure they find your call-to-action (or, in this case, a call-to-subscribe). Make it obvious. Make it crystal clear.
With this in mind …
1. Treat your blog home page like an email capture form
For those who focus on building and growing an email subscriber list, their home pages reflect how vital email is to their content strategy. Big, bold signup forms dominate the home pages of many email-savvy blogs.
2. Include a can't-miss call-to-action: Popups, slideups, menus, and popovers
It's rare to read an article on growing an email list without coming across a recommendation for installing a popup. The reason: It's sound advice, backed by good numbers.
These are all cases of sites installing a popup (or variation of a popup), followed by immediate boosts to email signups. Why the big boost? Well, popups are a can't-miss call-to-action. Literally. It doesn't get more can't-miss than a window appearing over the content you're trying to read
Fortunately, there are options for popups, as the strategy covers a wide variety of different implementations. I'm throwing all these under the umbrella of "popup." Let me know in the comments if I've missed any favourites you've used or seen.
There's the ubiquitous "popover" style, which displays a popup over a slightly grayed-out background. A popular plugin for this popover form is SumoMe, which I have been using in all my websites
There's the top-bar method that draws attention to the email signup form pinned to the top of every page. Here is another example from SumoMe
And there's the email-on-scroll, which pops up once a user scrolls down a certain distance on a page. This is a demo of how a "slideup" popup looks.
3. Multiple CTAs: Give readers infinity+1 opportunities to subscribe
Seems like those who build lists best make email an unmistakeable part of their blog design and calls-to-action. You cannot escape the calls to signup.
There might be a signup in a popover, a signup at the top of a blog post, another one at the bottom. Basically, the design assumes that people will view the site differently and that in order to maximize the chances that a potential subscriber sees a signup form you'd best put sign up forms everywhere.
Here are some top places to try placing an email signup form (or two or three) on your blog:
Top menu bar
Header of your site
In your byline
Sidebar
Inside the blog content
Footer of the content
Popup/popover
Your bio
4. Got something valuable? Give it away
Your potential subscribers—even if they differ across demographics and industries and target audience—are still human. They'll like free stuff.
Attaching something valuable to your email signup form is a surefire way to pique interest. Basically, give something away for free, for the price of an email address (which we all know is worth way more than free to the site that gets it). Here are a few suggestions.
Ebook
Cheat sheet
Email series
Video
Private blog content
Early access to new features
5. Keep the subscription link handy
I so often forget that people can sign up to an email list in places other than an email capture form on my site. Depending on your email software, there is likely a landing page devoted to acquiring email signups. You can get the link and share it in a huge number of different places like email signatures, social media messages, and guest blog bios.
Here's how to grab it from MailChimp:
Go to Lists, then choose the list you want, click on Signup Forms, click on General Forms, and the signup link should be right there for you.
Once you have the link, keep it handy. You never know when you might have a chance to use it.
6. Test your messages: Start with social proof
Would you be more apt to join an email list if you knew 8,000 other people were already signed up?
The concept of social proof says yes, which is why you see many sites advertise the size of their email list on their signup form.
Best Email Marketing Service 
In the market, there are 2 famous email marketing services which are widely user by the internet marketer. They are highly recommended for its high deliverability and reasonable pricing. I am not saying the rest is not good but these two are the mostly used among the all !
(1). Aweber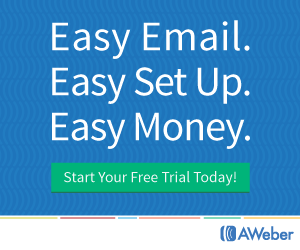 Click here to start Aweber FREE Trial
2.GetResponse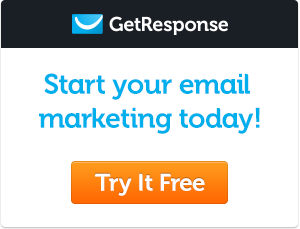 Click here to start GetResponse FREE Trial
Make Money Online With Email List
If you have used email marketing or just getting started off, you surely know the value of being as targeted in your efforts as you possibly can. The best approach to getting results by being focused and targeted is by deploying a system that has worked for others in the past. If you are on the lookout for such a system, I'd like to recommend something to you. It is called the Big Commission Blueprint.
This system has allowed even complete newbies not just put in viable a new online business in place but also generate 4-figure paydays in some cases. Even experienced marketers have used it to expand their online presence. It is called the Big Commission Blueprint and you can find out more about it absolutely free by clicking here. The guy who created it is my friend and partner, so I have no problems recommending it to you. You'll not regret having taken the few minutes – they might well prove to be life-changing.